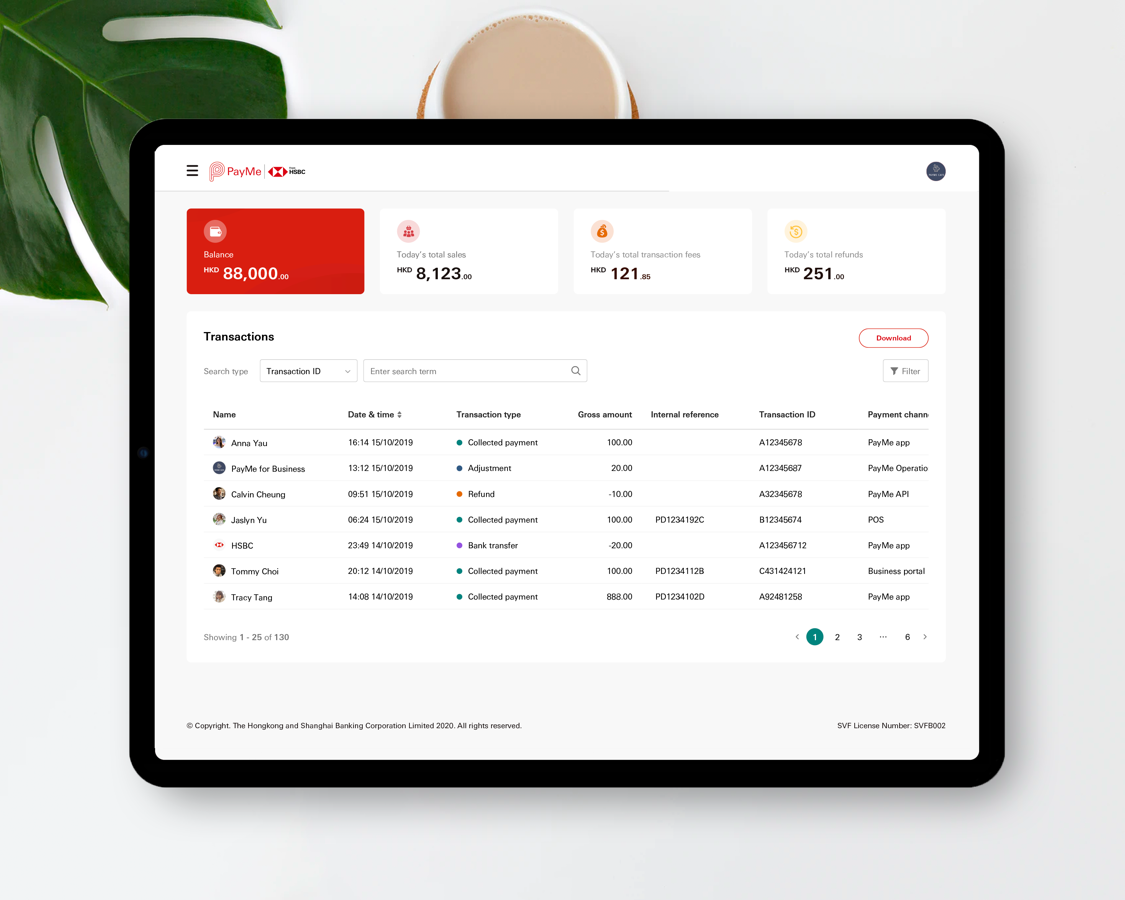 The PayMe for Business portal

is here!
You can now manage PayMe for Business transactions effortlessly, anytime, anywhere. Our portal is accessible through a dedicated website, and it's completely free of charge for all PayMe for Business customers.
Get started
Real-time transactions at your fingertips
View and manage your transactions instantly via the portal, no matter whether you're using the app, mobile/web checkout or a POS terminal to collect payments.
Gain insights to help you grow your business
The PayMe for Business portal gives you a summary of your transactions and performance at a glance, enabling you to do business better.
Manage your PayMe for Business account online
Set up is simple. Just enter your existing PayMe for Business credentials and create a new password - you're all set to manage your account online.
Perform instant refunds
Initiate refunds for payments collected through the PayMe for Business app, online or POS terminal. You can now log on to the portal and manage your refunds without any additional integration.
Access real-time reporting
Filter and export your transactions for easy reconciliation. Access transaction data across all PayMe for Business products and download reports.
Invite team members and delegate work
Invite team members to log on using their own credentials and access the features you've assigned to them. Manage your team's responsibilities by assigning access based on their role.